Locate
Locate is a collection of local businesses and public spaces that make up different areas. The platform curates places into generalized lists organized by type and location, allowing users to then organize and share their own personal lists.

Date: 2021
Role: Designer
Type: Personal Project
---
---
Inspiration
In a recent move to a new city, I was curious to learn more about the neighbourhood I was living in. A quick Google search provides a list of places near me, but search results are often influenced by popularity and do not feel as personal as getting a local's perspective.

---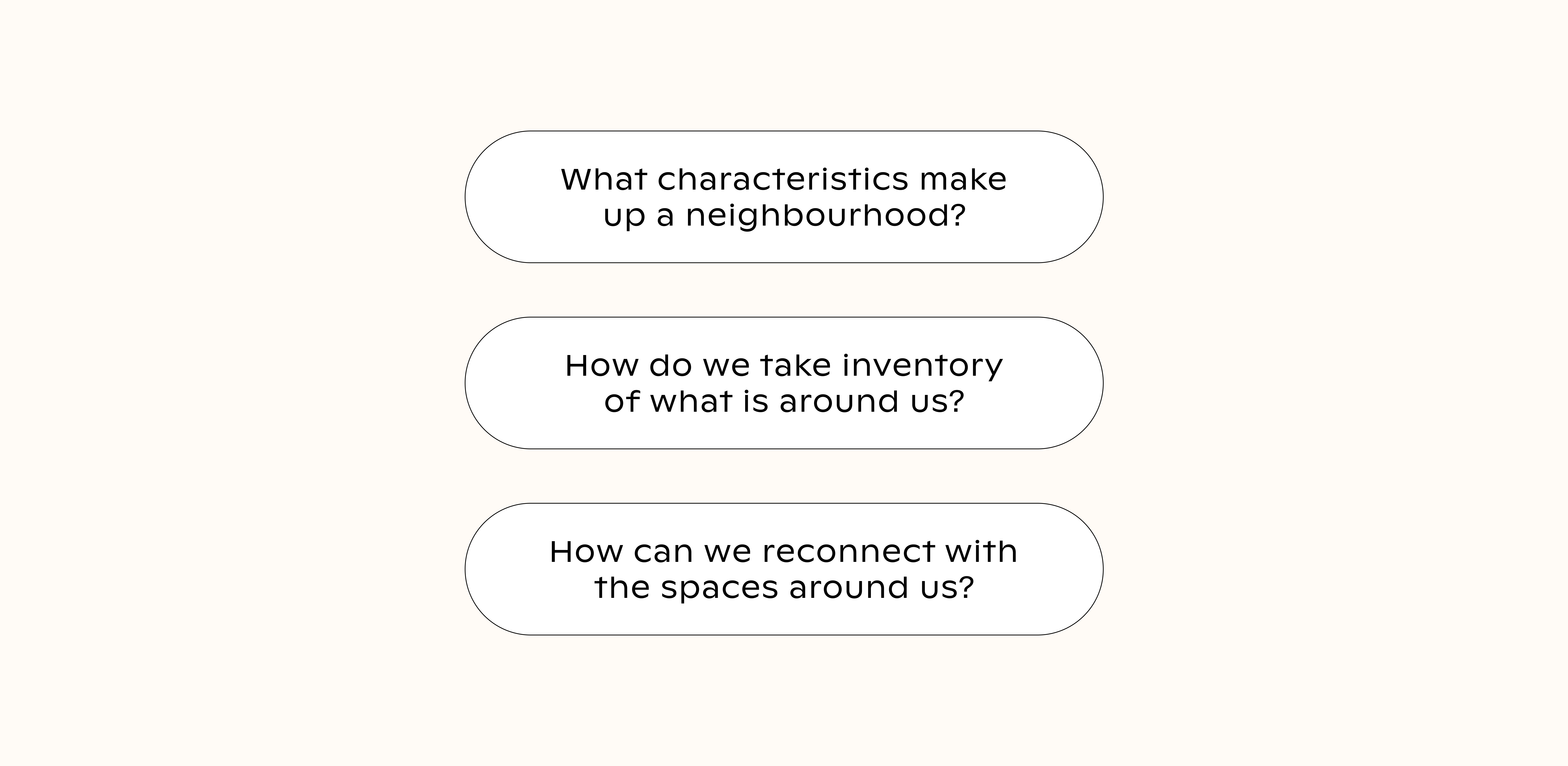 Design Questions
I was looking for a place that I could use to discover and save places, while also connecting with others. In thinking of how I could discover what's around me, I thought of these three questions that sparked the idea for Locate.

---
Main Objectives
Locate is built off of three main objectives: Discover, Share, and Support. The cycle of these three continues as more contribute and use Locate.

---
︎︎︎ Home screen outling Locate's mission: Discover & Support

︎︎︎ Browse through a list of cities
︎︎︎ Each city has a dedicated profile, introducing the attractions of each neighbourhood/area
︎︎︎ City Profiles organizes attractions based on neighbourhood and type
︎︎︎ Create a profile to curate personal lists and save locations