Hello! My name is Sarah. I'm a brand/visual designer from
Toronto.


As a designer, I enjoy the mix between research and making. My work lives between printed and digital spaces, translating ideas and stories into identity systems or digital experiences. In my free time, you can usually find me outside taking

film

photos.

Currently seeking (remote or

NYC
based) opportunities! Feel free to say

hello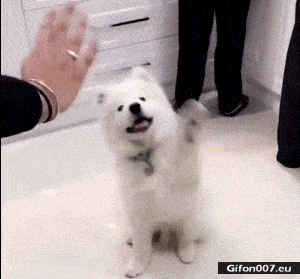 via email.
EXPERIENCE
---
View Source
Freelance Designer (Current)
Remote
Angi
Freelance Designer (Current)
Remote
Voice
Freelance Designer (Current)
Remote
Peggy
Freelance Designer (Current)
Remote
Freelance Brand/Web Designer
(2021 - Current)
Remote

Flipp (Brand Design Team)
Graphic Design Intern (2019)
Toronto, ON

Edenspiekermann
Brand Design Intern (2018)
Singapore, SG

Kirshenbaum Bond Senecal
Design Intern (2018)
New York, NY

Studio Wyse
Design Intern (2018)
Toronto, ON

Artichoke Magazine
Design Editor (2017 - 2019)
Designer (2016 - 2017)
Toronto, ON
EDUCATION
---
Bachelor of Design (Hons.)
York University & Sheridan College
Joint Program in Design (2015 - 2020)
Toronto, ON
AWARDS/RECOGNITION
---
York University Continuing Student Scholarship
Awarded for high academic results (2019)
Merit - Graphic Design (Student)
Advertising & Design Club of Canada (2018)

Zulu Alpha Kilo Award for Advertising
Category Winner - RGD Student Awards (2018)

Winner (Graphic Design)
Applied Arts Student Awards (2017)

Merit - Interactive (Student)
Advertising & Design Club of Canada (2017)

Semi-Finalist - Commercial Print
Adobe Design Achievement Awards (2017)

Semi-Finalist - Fine Arts Print
Adobe Design Achievement Awards (2017)

Cineplex Digital Solutions Award for Information Design
Honourable Mention - RGD Student Awards (2017)

FEATURES
---
August 2021 Top Portfolios
Blur Design (2021)
2018 Awards Annual & Online Archive
Advertising & Design Club of Canada (2018)

Creative Futures Exhibition
Applied Arts (2017)

November/December Student Issue
Applied Arts (2017)

Swash & Serif 4 Exhibition
Toronto Design Directory (2017)

2017 Awards Annual & Online Archive
Advertising & Design Club of Canada (2017)

Street Dreams Magazine Issue 009
Community Feature (2016)