WIP, 2021
Currently in the works of creating a new unicase display typeface.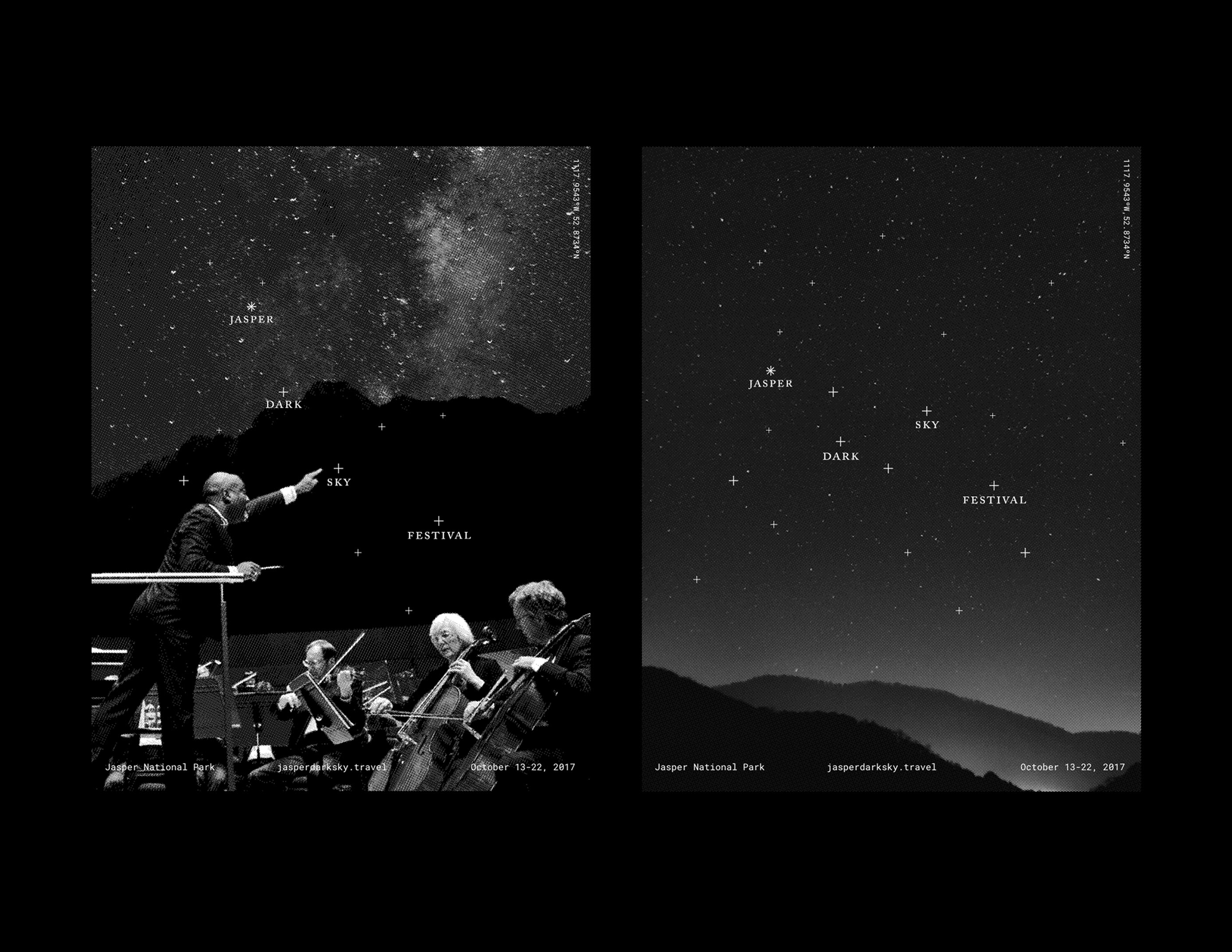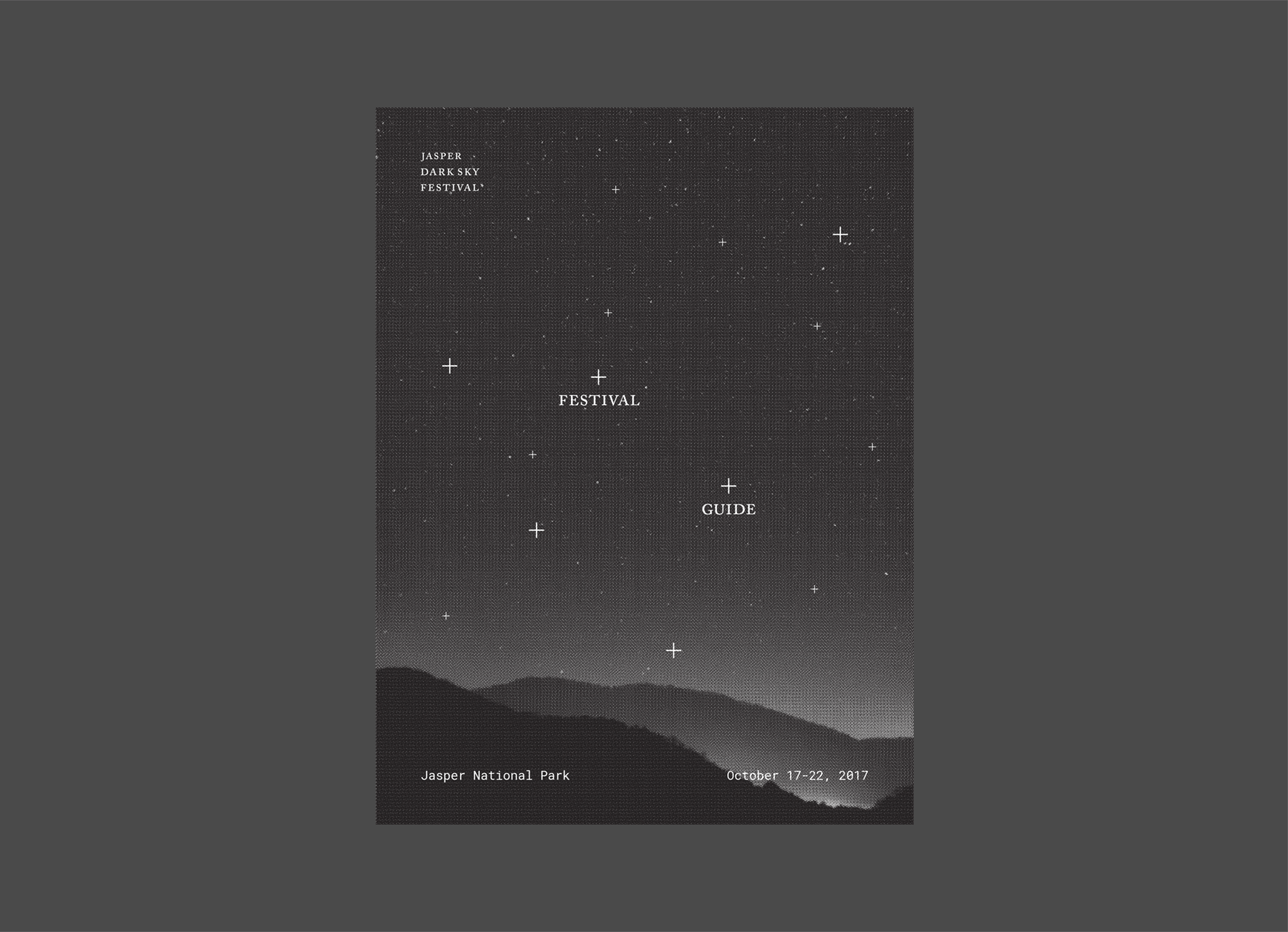 Jasper Dark Sky Festival, 2017

Jasper Dark Sky Festival is a two-weekend astronomy held at Jasper National Park. This redesign hosts a new identity system based off of minimal layout treatments and dynamic type compositions.

Recognition:
✳︎ "Zulu Alpha Kilo Award for Advertising" Category Winner, RGD (2018)
✳︎ Bronze Award, Advertising & Design Club of Canada Student Competition (2018)
Chara Display, 2020
Chara Display is a slab serif featuring a mixture of characters inspired by proportions found in hand writing and monospace typefaces.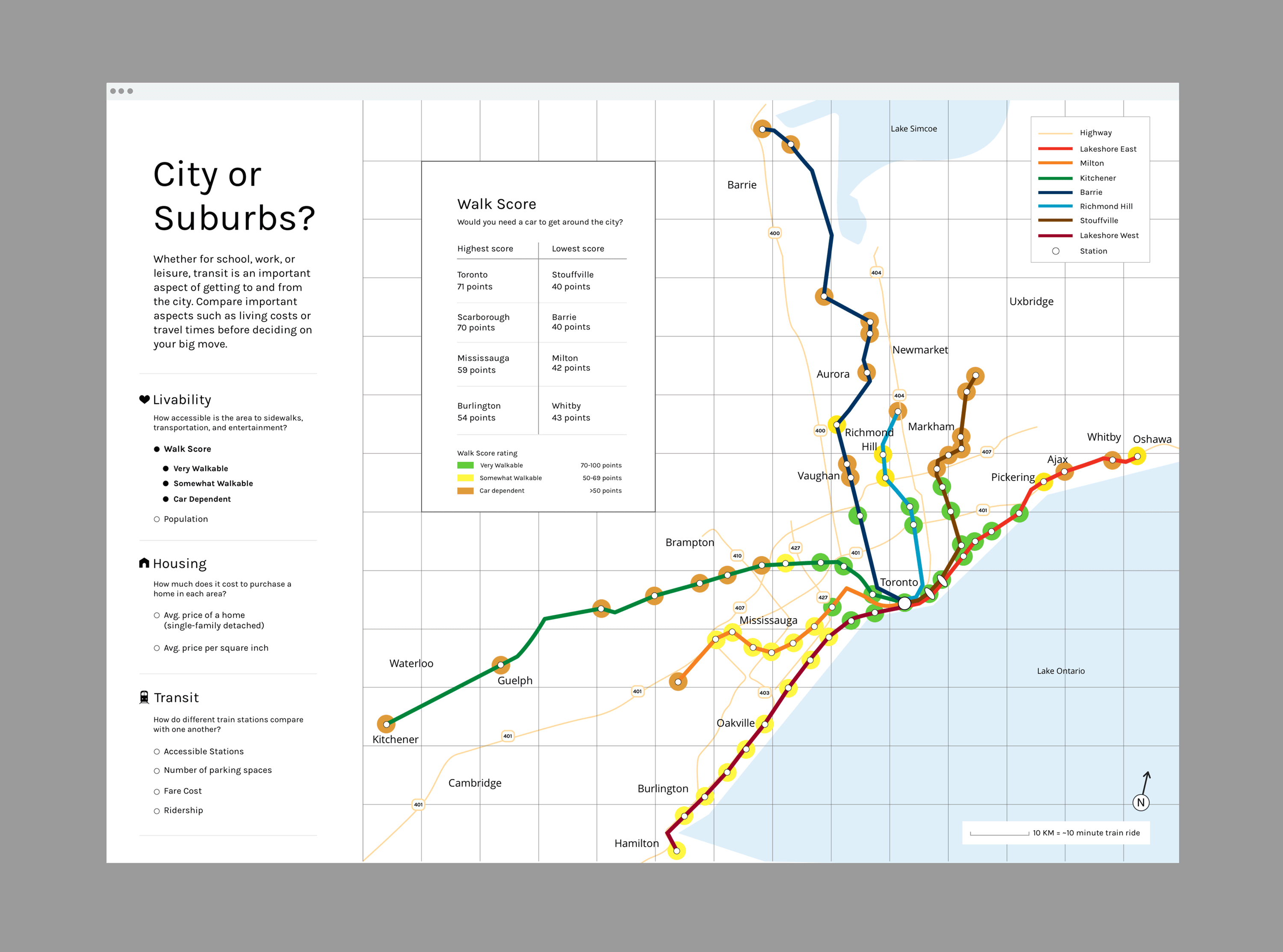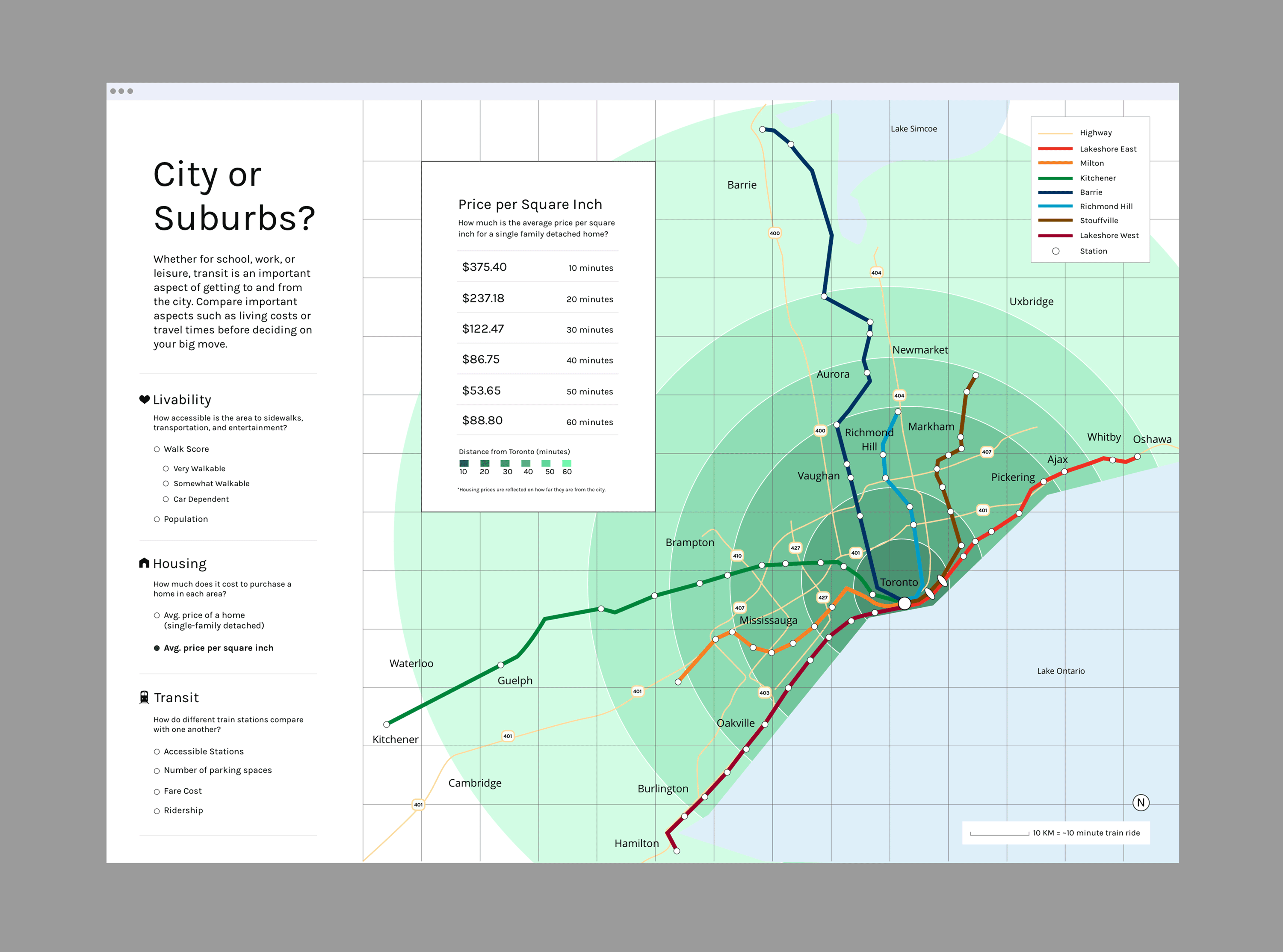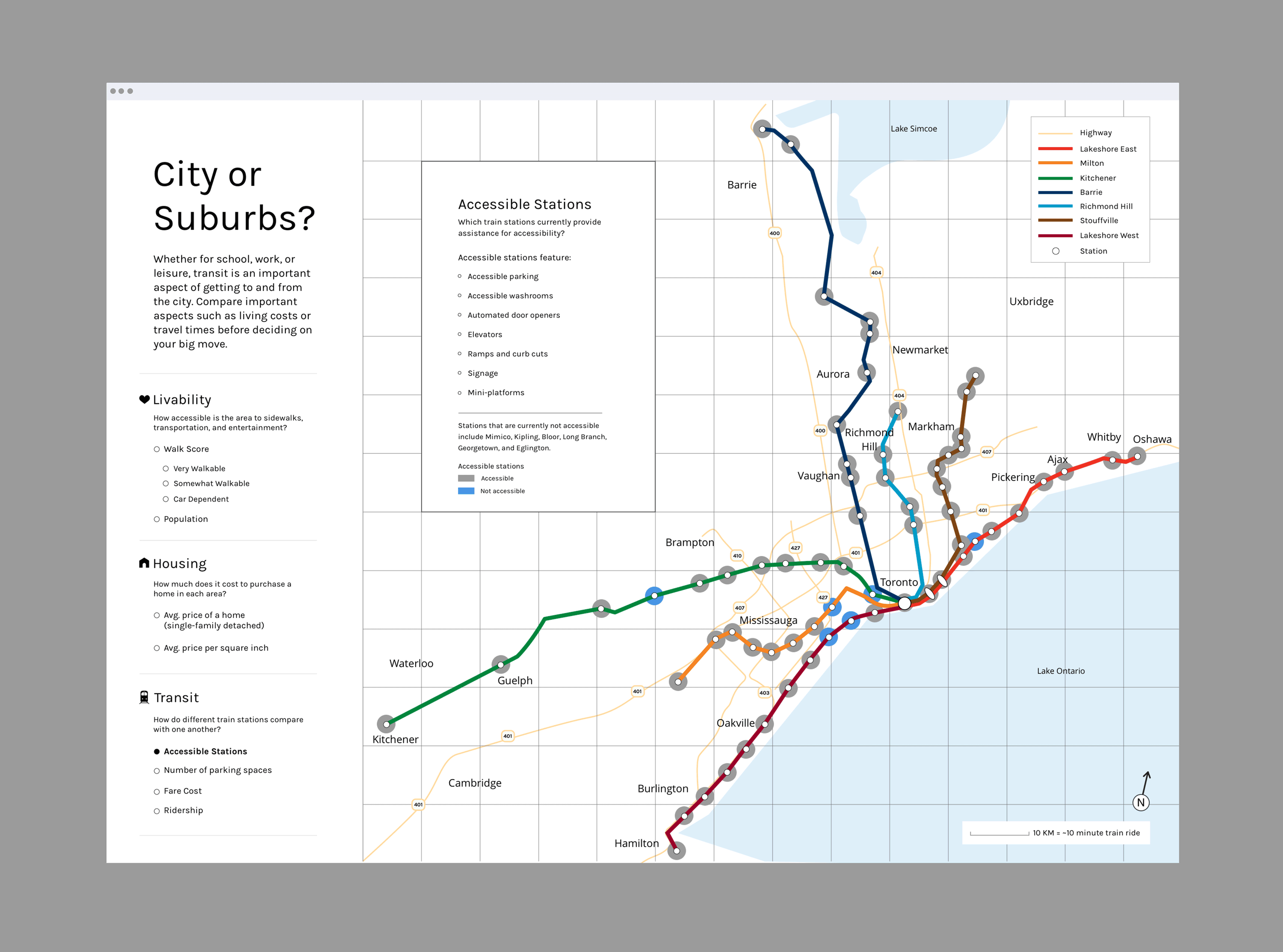 City or Suburbs?, 2017
City or Suburbs is an interactive infographic exploring how cities in the Greater Toronto Area differ based on distance. Each area is represented by train stations and train lines of Ontario's regional transit system, Go Transit. The map compares livability, housing, and transit statistics for each station, allowing users to compare different cities.
Recognition:
✳︎ "Cineplex Digital Solutions Award for Information Design" Honourable Mention, RGD (2017)
✳︎ Bronze Award, Advertising & Design Club of Canada Student Competition (2017)